Ray Maiorano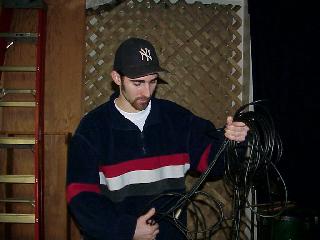 Ray Maiorano, producer/editor/creator
Rutgers University
Likes- big pants, every sports team ever, baseball, the word "fool", the
beach house, baseball jerseys
Ray pretty much does it all. He produces and edits the show. He loves
baseball, probably more than anyone you'll ever meet. I mean he really,
really loves it. I once saw him swimming with a hat and cleats on. Ray also
works on "Mind & Body" for SBTV, which is the channel 3 equivalent of
"Slippery When Wet". His favorite ex-Yankees are Mike Stanley, Andy Stankowitz, Jesse Barfield and of course, everybody's favorite cokehead....Steve Howe.